FOR IMMEDIATE RELEASE
In celebration of World Standards Day, Technology Accreditation Canada (TAC) announces Canadian Technology Standards (CTS) as the new name for the engineering technology and applied science profession's educational standards.
The new name and visual identity aligns with the evolution of TAC, with the integration of the CTAB accredited programs, and the standards, with a 5 year commitment to refine the general and discipline learning outcomes to ensure they reflect graduate competencies currently required by the profession. Trademarked in French and English, the minimal design and word marks feature a bold font, three strong geometric icons and a red, black and white colour scheme.
Previously known as Canadian Technology Accreditation Criteria, the CTS are a collection learning outcomes used by TAC for accreditation, provincial certifying bodies for certification and engineering technology and applied science programs for development and revision. Learning outcomes are statements which describe significant and essential learning students have achieved and can reliably demonstrate by the end of a course or program.
"TAC's integration of the CTAB programs and refinement of the CTS presented the perfect opportunity to create a new identity", commented Richard Stamper, TAC Executive Director. "We're pleased to reveal the new look as work continues to improve the standards".
The origins of the Canadian Technology Standards date back to 2007 when the National Technology Benchmarks were developed, the result of a highly successful collaboration between a broad group of stakeholders, which included Canadian Technology Accreditation Board, National Council of Deans of Technology, provincial associations for technology professionals, industry representatives and subject matter experts.
A standards development committee of educators and certified professionals is currently revising the Electrical technician and technologist CTS, the first discipline standard to be reviewed as part of the CTS Revision Project.
About TAC
Through accreditation, TAC is committed to collaborating with educational institutions to ensure students receive the highest quality education which meets the standards of Canada's engineering technology profession. For more information about TAC or to apply for accreditation, please visit technologyaccreditation.ca.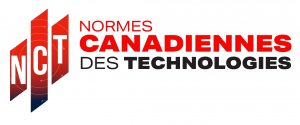 Contact:
Richard Stamper
Executive Director
t: 416-847-1016, ext. 254