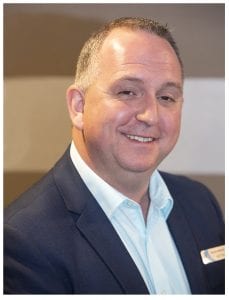 Valued Members, Colleagues and Friends,
On behalf of AETTNL Executive Council and Staff, it is my sincere hope that in these most challenging of times, this message finds you all safe and healthy and most importantly, caring for and protecting your family.
I'm sure that some of your continue to work as you offer valuable and vital front-line services to your fellow Newfoundlanders and Labradorians. Please know that you have the appreciation and respect of us all and I've no doubt that you are adhering to the strictest safety policies issued by our authorities and are practicing physical distancing where possible. Please stay safe. I know that some of you are working from home where it is much easier to stay safe and healthy. Please continue to do your part to reduce the chance of transmission and spread of the COVID-19 virus by staying at home and venturing out only when absolutely necessary. I also realize that some of you may not be working at the moment, an unfortunate effect of this virus, coupled with our struggling economy. Please know that you are in our thoughts during these difficult times.
The health and safety of our AETTNL family is paramount. While the office is currently closed, work still continues on your behalf and AETTNL is doing its best to serve our Members. Sharon and Paula are working from home for the foreseeable future, but are still able to provide you with the services, that you the Member still require. Both are accessible via telephone or email. The CRB continues to function and is currently working through several new applications for membership with AETTNL. Despite the current social and economic challenges, new applicants are being received weekly and this is definitely positive news for AETTNL.
Our Legislation remains with government and is with the appropriate personnel at Service NL. Knowing the many difficulties and challenges facing the current government, it is understood that enacting new Legislation has become a lower priority, but AETTNL continues to liaise with Service NL to monitor the status of our Legislation and express the desire to have this legislation enacted as soon as practical.
Nationally, unity among all Provincial Associations remains the primary focus and there has been significant progress towards achieving this, especially since the meetings held in Winnipeg in November 2019. The COVID-19 virus has impacted this process, but with the framework for an agreement now in place, I am confident that we can achieve the national unity that AETTNL and our fellow Associations consensually desire.
In closing, please follow the advice and regulations that our authorities have requested of you. If we stay apart, keep our distance, but remain united in our resolve, we can and will defeat this virus.
Stay safe and stay healthy,

Stephen G. Badcock, A.Sc.T.
President, AETTNL