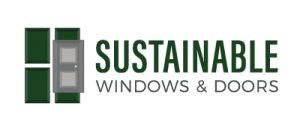 Architectural Technologist
Overview / Responsibilities
Sustainable windows & doors is seeking a Architectural Technologist responsible for design and drafting assignments and construction monitoring on a variety of Residential & commercial projects. The ideal candidate will be an energetic, self-motivated professional with experience with construction drawings.
*Key Responsibilities
Work closely with engineers, technicians, Architects, Interior Designers and Project Managers in the preparation of document and drawing packages, report figures, technical specifications and calculations
Participate in solving particularly challenging technical problems
3D modelling of project features and designs
Coordination with other team members in related operations
Develop cost-effective design layouts based on project specifications and requirements
Maintain accurate design files for reference purposes
Manage time and tasks within allotted timelines and budgets
Perform design changes and improvements according to changing project demands
Provide assistance to design and construction teams
Determine construction cost and material estimates
Construction monitoring of various projects
Quickly become familiar with principles of providing high-caliber professional services in a fully integrated manner for our clients
Other duties may be assigned to you from time to time
Skills / Qualifications
Architectural technology or Civil Engineering Technician/Technology diploma from a recognized college
Excellent organizational, technical, writing, communication and computer skills
Ability to handle challenges and work under tight deadlines
Ability to follow directions and communicate effectively
Excellent interpersonal skills/positive attitude and ability to work in a team atmosphere is required
Proficiency with Microsoft Office and general computer programs
Flexibility to travel
Valid driver's license
Apply online at wolfconstructionltd@gmail.com  or call 709-368-3562.