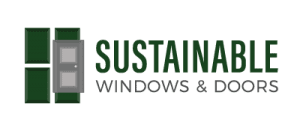 Architectural Technologist
Sustainable windows & doors is a glazing importer proudly based in beautiful St. John's,
Newfoundland and Labrador.
We are currently seeking a talented Architectural, Landscape, or Civil Technologist to join our team. The ideal candidate is personable, driven, with a high standard of quality for their work, and an excellent knowledge of construction. We offer a collaborative, team-based environment in which candidates will have the opportunity to provide input on a range of projects at all levels of project development. This position also brings with it an opportunity for growth into a leadership
role within the company.
Required qualifications:
1. diploma in Architectural, Landscape, or Civil Engineering Technology
2. high level of proficiency with AutoCAD (Adobe Photoshop and SketchUp would be considered assets)
3. excellent written and verbal communication skills
4. enthusiastic and willing to learn in a small, team-based environment
Other combinations of training and experience may also be considered if relevant to the practice of home design or construction estimating.
Full and part time positions are available. We thank everyone for their interest, but only qualified individuals will be contacted for an interview.
Job Types: Full-time, Part-time
Experience:
AutoCAD: 1 year (Required)
Sketchup: 1 year (Preferred)
MS Office: 1 year (Required)
Photoshop: 1 year (Preferred)
Education:
Job Type: Full-time
Experience:
AutoCAD: 1 year (Preferred)
Language:
English (Preferred)
French (Preferred)